Chiropractor Jeff Oslance D.C.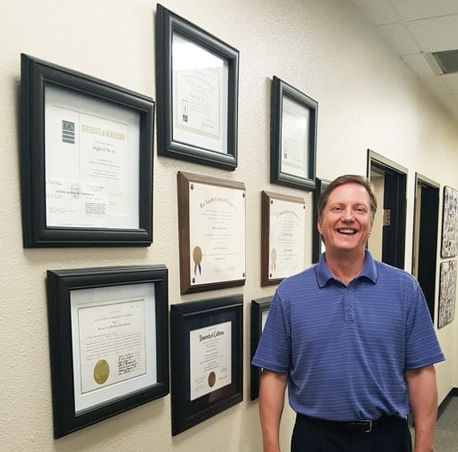 Originally from Wisconsin, Dr. Oslance grew up in the midwest and did his undergraduate work at Northern Illinois University. He then came west to California, where he met his future wife, Dr. Angela Hee, at the Los Angeles College of Chiropractic. After graduation, they moved to the beautiful San Diego area known as Rancho Bernardo. Together they started Bernardo West Chiropractic and have enjoyed practicing and serving the people of the surrounding communities for 27 years.
As a lifelong sports enthusiast and avid tennis player, Dr. Oslance understands the conditions frequently encountered by patients with active lifestyles and specializes in treating sports injuries. Also, he has completed post-graduate courses in the treatment of auto injuries and whiplash, lumbar disc syndromes, workplace injuries, nutrition, and radiology. He is certified in Exercise Rehabilitation and incorporates the use of stretching and exercise with all of his patients.
---
Chiropractor Angela Hee D.C.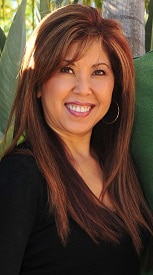 Dr. Angela Hee received her Bachelor of Science degree in Kinesiology from UCLA and her professional degree from the Los Angeles College of Chiropractic. She has completed post-graduate studies in the treatment of sports and work injuries, women's health, pediatrics, and exercise physiology. She is a state-appointed Qualified Medical Examiner.
Dr. Hee is also recognized by local Ob/Gyn's as an expert in the treatment of pain and discomfort associated with pregnancy. She is a frequent guest instructor at childbirth classes.
---
Andrew Keating, DAOM, L.Ac, LMP, MSTOM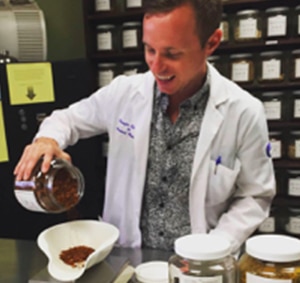 Massage Therapist/Acupuncturist 
Andrew Keating is a California State Board Licensed Acupuncturist, Herbalist & Chinese Medical specialist with a Doctorate in Acupuncture from Pacific College of Oriental Medicine and a Master's degree from the same institution, the largest and most prestigious school of Traditional Chinese Medicine in the United States. He is a functional medicine and orthopedic specialist drawing from a broad range of dynamic integrative healing modalities including Acupuncture meridian therapy, cranial-sacral therapy, ion pumping therapy, custom herbal medicine, advanced clinical nutrition, proprioceptive neuromuscular facilitation, dietary counseling, pain reduction techniques and K-laser therapy to enable patients to achieve and maintain optimal health.
Dr. Keating's background includes 205 academic units and over 3700 hours of graduate-level Chinese & Western Biomedical training & clinical experience at the Pacific College treatment centers in San Diego and Pacific Beach and the University of California's RIMAC Sports Medicine facility. He is in practice at the Center for Health & Wellbeing in San Diego and Mosher Optimal Heath Center in Poway, California where for half a decade he has trained under Dr. Bret Mosher, a leader in the research and clinical application of integrative and functional medicine.
Operating as a Primary Care Provider (PCP) in the state of California, Mr. Keating applies the best of Eastern and Western medical research and theory to a personalized approach to health that addresses the range of physical, mental and environmental influences on the body's physiologic and energetic systems. He has been recognized for exhibiting "high levels of leadership, vital energy and an unswerving commitment to ethical behavior" for his dedication to community education and service and passionately applies his unique skillset and experience to help individuals regain and maintain optimum health.
---
Tanya - Office Manager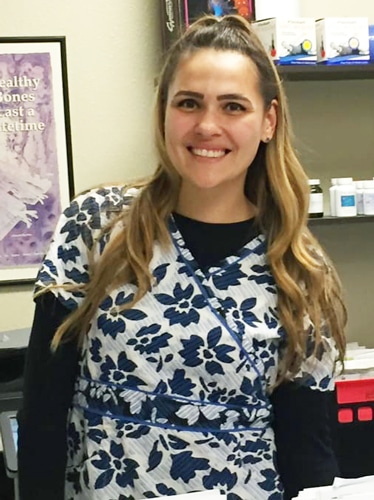 ---
 Fatima - Receptionist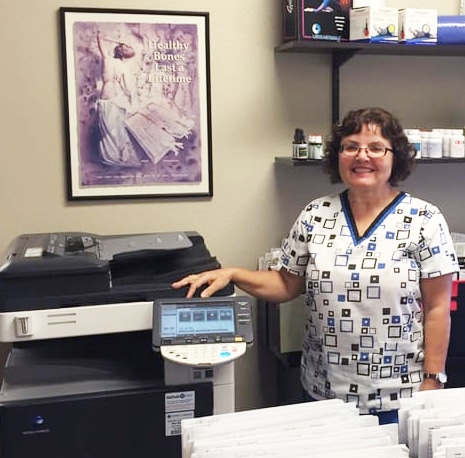 OFFICE HOURS
---
Monday
8:30am - 6:30pm

---
Tuesday
8:30am - 5:30pm
---
Wednesday
8:30am - 6:30pm
---
Thursday
8:30am - 5:30pm
---
Friday
8:30am - 6:30pm
---
Saturday
8:30am - 11:00am