Chiropractor Jeff Oslance D.C.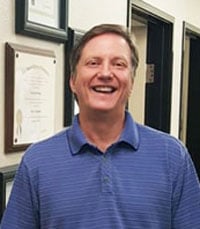 Originally from Wisconsin, Dr. Oslance grew up in the midwest and did his undergraduate work at Northern Illinois University. He then came west to California, where he met his future wife, Dr. Angela Hee, at the Los Angeles College of Chiropractic. After graduation, they moved to the beautiful San Diego area known as Rancho Bernardo. Together they started Bernardo West Chiropractic and have enjoyed practicing and serving the people of the surrounding communities for 27 years.
As a lifelong sports enthusiast and avid tennis player, Dr. Oslance understands the conditions frequently encountered by patients with active lifestyles and specializes in treating sports injuries. Also, he has completed post-graduate courses in the treatment of auto injuries and whiplash, lumbar disc syndromes, workplace injuries, nutrition, and radiology. He is certified in Exercise Rehabilitation and incorporates the use of stretching and exercise with all of his patients.
---
Chiropractor Angela Hee D.C.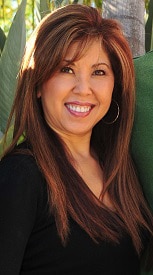 Dr. Angela Hee received her Bachelor of Science degree in Kinesiology from UCLA and her professional degree from the Los Angeles College of Chiropractic. She has completed post-graduate studies in the treatment of sports and work injuries, women's health, pediatrics, and exercise physiology. She is a state-appointed Qualified Medical Examiner.
Dr. Hee is also recognized by local Ob/Gyn's as an expert in the treatment of pain and discomfort associated with pregnancy. She is a frequent guest instructor at childbirth classes
---
Peter Young Shig O. - Acupuncturist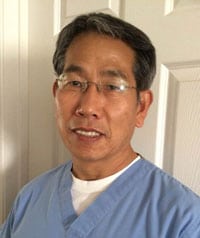 Our acupuncturist, "Peter" Young Shig O, has been a licensed acupuncturist in California since 2005.  Peter received his Master's degree in Acupuncture and Medicine from Samra University of Oriental Medicine.
Peter was on the medical staff at Orange Coast Memorial Hospital from 2008-2013, a volunteer at Orange Coast College in Special Physical Education Adapted Activities class from 2008-2012 and a volunteer at the Korean American Senior Association of San Diego for over 4 years.
Peter's treatment specialties include acupuncture, acupressure, herbal medicines, moxa, cupping treatments and acupuncture facelift.  He works in conjunction with Dr. Hee's pregnant patients in helping treat pregnancy related issues such as morning sickness/nausea, heartburn, breech positioning, and helping to start labor with overdue babies.
OFFICE HOURS
---
Monday
8:30am - 6:30pm

---
Tuesday
8:30am - 5:30pm
---
Wednesday
8:30am - 6:30pm
---
Thursday
8:30am - 5:30pm
---
Friday
8:30am - 6:30pm
---
Saturday
8:30am - 11:00am