Chiropractor Jeff Oslance D.C.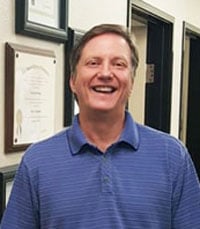 Originally from Wisconsin, Dr. Oslance grew up in the midwest and did his undergraduate work at Northern Illinois University. He then came west to California, where he met his future wife, Dr. Angela Hee, at the Los Angeles College of Chiropractic. After graduation, they moved to the beautiful San Diego area known as Rancho Bernardo. Together they started Bernardo West Chiropractic and have enjoyed practicing and serving the people of the surrounding communities for 27 years.
As a lifelong sports enthusiast and avid tennis player, Dr. Oslance understands the conditions frequently encountered by patients with active lifestyles and specializes in treating sports injuries. Also, he has completed post-graduate courses in the treatment of auto injuries and whiplash, lumbar disc syndromes, workplace injuries, nutrition, and radiology. He is certified in Exercise Rehabilitation and incorporates the use of stretching and exercise with all of his patients.
---
Chiropractor Angela Hee D.C.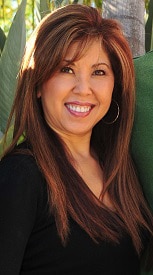 Dr. Angela Hee received her Bachelor of Science degree in Kinesiology from UCLA and her professional degree from the Los Angeles College of Chiropractic. She has completed post-graduate studies in the treatment of sports and work injuries, women's health, pediatrics, and exercise physiology. She is a state-appointed Qualified Medical Examiner.
Dr. Hee is also recognized by local Ob/Gyn's as an expert in the treatment of pain and discomfort associated with pregnancy. She is a frequent guest instructor at childbirth classes
---
Chiropractor Forrest Granzotto D.C.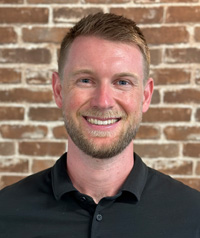 Dr. Forrest Granzotto received his Doctorate in Chiropractic, Summa Cum Laude, with an emphasis in sports medicine from Southern California University of Health Sciences in 2021. Prior to pursuing chiropractic, Dr. Forrest attended Sonoma State University where he received a BS in Kinesiology and at which time he was working as an independent personal trainer in his hometown of Santa Rosa, CA. While training Dr. Forrest experienced an injury that would forever change the trajectory of his life. In his time of need a chiropractor, a hero, was there to help Dr. Forrest, and because of that moment, Dr. Forrest dedicated his life so that one day he can be that hero for someone else. Dr. Forrest's goal is to use his chiropractic sports medicine perspective and unique muscle work approach to provide the best possible care to people of all ages so they can live their happiest and healthiest lives whether it's through pain relief, optimizing their health, or by improving performance.
Dr. Forrest and his wife, Alex, reside in Rancho Bernardo with their baby girl, Joan, and two cats, Divot and Maya. Dr. Forrest's passion is golf. He has an extensive background in golf beginning before he could walk, then through high school, and later playing at the collegiate level. He has been a certified professional caddie, a high school golf coach, and an enthusiastic personal trainer for golfers. When Dr. Forrest isn't in the office or on the golf course he's volunteering with the Rancho Bernardo Sunrise Rotary Club and the Church at Rancho Bernardo. He loves spending time with his family and friends and enjoys exercising, road cycling, mountain biking, fishing, skiing, and watching the San Francisco Giants win.
---
Peter Young Shig O. - Acupuncturist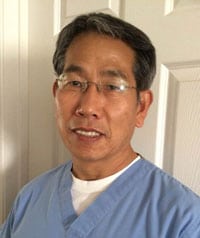 Our acupuncturist, "Peter" Young Shig O, has been a licensed acupuncturist in California since 2005.  Peter received his Master's degree in Acupuncture and Medicine from Samra University of Oriental Medicine.
Peter was on the medical staff at Orange Coast Memorial Hospital from 2008-2013, a volunteer at Orange Coast College in Special Physical Education Adapted Activities class from 2008-2012 and a volunteer at the Korean American Senior Association of San Diego for over 4 years.
Peter's treatment specialties include acupuncture, acupressure, herbal medicines, moxa, cupping treatments and acupuncture facelift.  He works in conjunction with Dr. Hee's pregnant patients in helping treat pregnancy related issues such as morning sickness/nausea, heartburn, breech positioning, and helping to start labor with overdue babies.
OFFICE HOURS
---
Monday
9:00am - 1:00pm
3:00pm - 6:00pm

---
Tuesday
9:00am - 1:00pm
---
Wednesday
8:30am - 1:00pm
3:00pm - 5:00pm
---
Thursday
1:00pm - 5:30pm
---
Friday
8:30am - 1:00pm
3:00pm - 5:00pm
---
Saturday
Closed
Bernardo West Chiropractic
11770 Bernardo Plaza Court, Suite 351A
San Diego, CA 92128
(858) 673-1733