Tammy Moore - Massage Therapist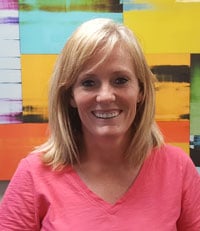 Our certified massage therapist, Tammy, graduated from the IPSB massage therapy school in San Diego.  She specializes in therapeutic massage, sports massage, and massage for pregnant women.  She has extensive experience in ART (active release technique), trigger point therapy, and myofascial release techniques.  She is also certified in kinesiotaping to support injured muscles.
Massage therapy has proven benefits, including releasing tight and spasmed muscles, increasing circulation to promote healing of tissues, lowering blood pressure, and providing overall relaxation and a sense of wellness.
Tammy is an avid soccer player, playing competitively since her youth.  In addition to her continued participation as a player, she also coaches her boys' travel soccer teams.
New clients to Tammy will receive $10 off their first massage.  Call our office at (858)673-1733 to schedule today!
OFFICE HOURS
---
Monday
8:30am - 6:30pm

---
Tuesday
8:30am - 5:30pm
---
Wednesday
8:30am - 6:30pm
---
Thursday
8:30am - 5:30pm
---
Friday
8:30am - 6:30pm
---
Saturday
8:30am - 11:00am
Bernardo West Chiropractic
11770 Bernardo Plaza Court, Suite 351A
San Diego, CA 92128
(858) 673-1733